Pre-Owned Japanese Vehicles
At Crism, we specialise in directly importing Japanese Pre-owned motor vehicles for Trinidad and Tobago at realistic prices. As direct importers, we select our own stock every month in Japan, choosing the best buys for T&T.
Our prices include (but are not limited too):
✔

All appicable government charges


✔

Registration and Plates


✔

Interior Shampoo and Exterior BUff/Polish


✔

Fully Serviced

We specialise in family cars, performance cars and recreational vehicles, including Nissan, Toyota, Honda, Subaru, Suzuki, Mazda and Mitsubishi.
All vehicles are viewable, here, on our website, which is updated on a regular basis. Our website will indicate if the stock is at our Yard/In Trinidad or Intransit/ETA.
We're proud of our reputation for sharp pricing, high quality vehicles and friendly staff members that understand your needs.
Our management team is hands-on and always ready to listen to your requirements and our after-sales service is second to none.
We've been in business since 1998 supplying and servicing vehicles for Trinidad and Tobago.
Ever wondered how Vehicles are shipped?
The vessels shown below shows how the Vehicles Drive On Board and are lashed securley in place. Upon arrival at their destination, they are unlashed and Drive Off.
Hence the Trini slang "Roll On/Roll Off".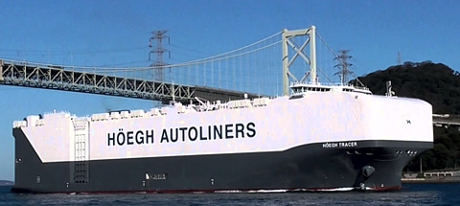 | | |
| --- | --- |
| Cars Onboard - stowed, lashed & ready to go | Professional Lashing |
| Driving On Board | Driving On Board |