AUTOMOTIVE SALES
RORO & NEW VEHICLE LISTING
Updated: 29 November 2023

HONDA - [15]


NISSAN - [16]


TOYOTA - [11]

AUTOWATCH ALARMS
CRISM TECHNOLOGIES
Wrecker Service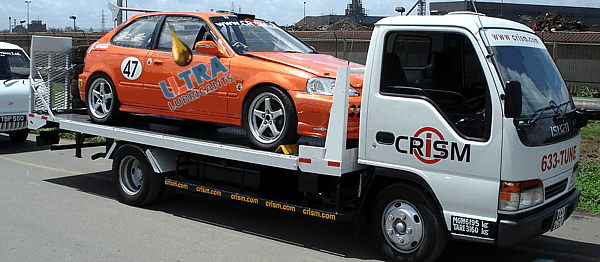 Our Wrecking Service is for any vehicle under 3 Tons / 6600 Lbs!!!
Crism's Tilt Tray Flatbed Wrecker is ideally suited for the relocation of almost any car or SUV.
If your car has shut down, or been in an accident, or just simply needs to be relocated from one place to another for another reason, you can call our offices to organize safe and efficient transportation of your car or SUV.
In addition to the moving of cars and SUV?s, our truck can also be used to transport:
Crates / Boxes
Furniture
Lighting Towers
Generators
Electrical Units
Drivable Lawn Movers etc.

RATES
Please contact us at (868) 632-7111.
All Crism Customers, ie: if your vehicle was purchased at Crism Limited, get special rates.
WRECKER WORKING HOURS
At this time our Wrecker will be working during Crism's' regular working hours ONLY!!!
Monday to Friday 8.00am to 5.00pm.